> Business > Affiliated Companies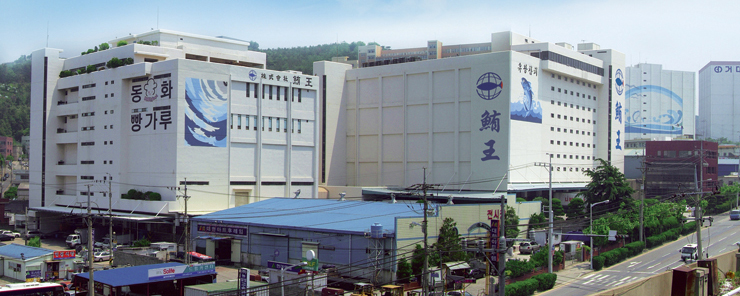 - Established for sashimi grade tuna processing and sales.
- Acquired HACCP certification with up-to-date processing facilities.
- Vertically integrated, where Dong Won supplies sustainable raw material and provide tuna products through its domestic and overseas sale channels in timely manner.
- Use high quality raw materials with quick freezer (under -60℃) in order to preserve fresh taste and nutrients of tuna.
- Provides various sashimi tuna products processed upon on customers' request. They are sold in domestic market and exported to Japan.
<![if !supportEmptyParas]>Information
Facilities
- Processing space: 1,100㎡
- Ultra cold storage and other facilities: 2,800㎡
- Offices: 180㎡
Processing Capacity
- Max Processing : 20MT/Day (6,000MT/Year)
- Ultra cold storage capacity: 3,159MT MAX
Corporate History
- 2004.04 : Established You Wang Co., Ltd
- 2004.07 : Completed processing facilities and office
- 2004.08 : Started processing and business
- 2004.08 : Shipped first processed product
- 2004.09 : Contracted domestic distribution agencies (4companies)
- 2004.12 : Recorded the black-ink balance in its first year
- 2007.03 : Made first dividend payments with surplus
- 2009.09 : Acquired HACCP Certification